Inflatable 'Ringo' Rides
Inflatable 'Ringo' rides offer a safe, exhilarating way to enjoy the thrill of getting on the water in a safe and controlled environment.
Town Loch is typically open to Non-Members from 1st April 2023 to 30th September 2023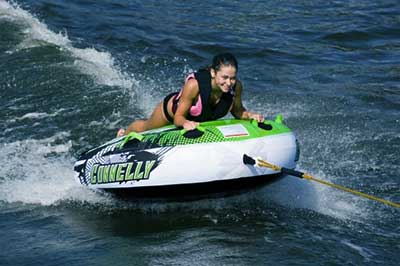 Inflatable 'Ringo' Rides Up to 2 People
12 minute session
For a quick thrill why not book our ringo ride for up to two people. All you need to bring is your swimsuit and towel and we will provide the rest. Participants must be aged 11 yrs+.
What's Included:
A 12 minute thrilling experience
Space for family or friends to observe from the boat.
Wetsuit, flotation vest & waterski/wakeboard hire are all included in the price.
Showering facilities.
Up to 2 People
£45.00
(per session)
Join our Mailing List
Sign up to receive the latest news and special offers for our National Training Site.
SIGN UP