Courses Calendar
Find out more details about our upcoming courses and book now!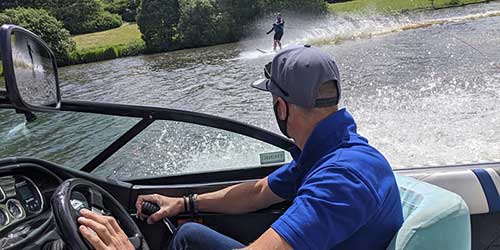 Ski Boat Driver Level 2
Town Loch, Dunfermline
The Ski Boat Driver Level 2 (SBD2) is designed for anyone who wishes to drive unassisted for water skiing and/or other associated disciplines and is, for many, the starting point on the ski boat driver pathway. It is considered the benchmark standard to drive at clubs throughout the UK on both Inland and coastal ski sites.
Wed, 09:30 - 16:30
Ski Boat Driver Level 2
Sun, 09:30 - 16:30
Ski Boat Driver Level 2